A Special Kind of Stupid
one of these in a display case on the bar, or one of the pointy ones.
The Spouter Inn
Entering that gable-ended Spouter-Inn, you found yourself in a wide, low, straggling entry with old-fashioned wainscots, reminding one of the bulwarks of some condemned old craft. On one side hung a very large oil painting so thoroughly besmoked, and every way defaced, that in the unequal crosslights by which you viewed it, it was only by diligent study and a series of systematic visits to it, and careful inquiry of the neighbors, that you could any way arrive at an understanding of its purpose.
A painting representing:
... a Cape-Horner in a great hurricane; the half-foundered ship weltering there with its three dismantled masts alone visible; and an exasperated whale, purposing to spring clean over the craft, is in the enormous act of impaling himself upon the three mast-heads.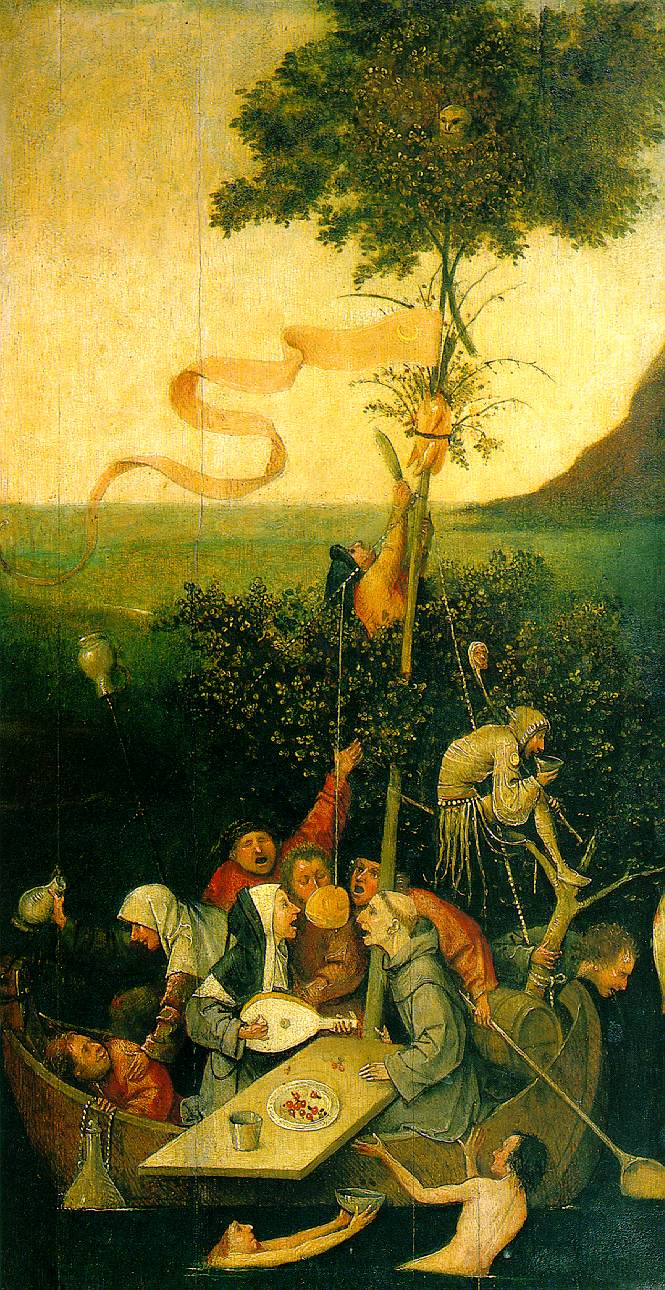 heads in jars and severed hand from Titus Andronicus